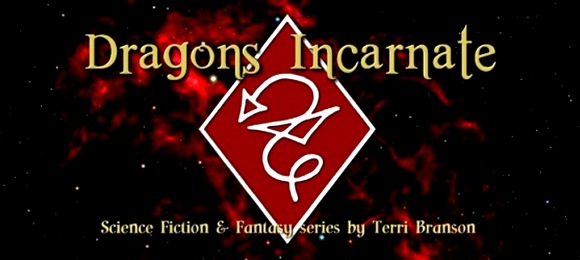 DRAGONS INCARNATE SERIES
Welcome to the Dragons Incarnate science fiction and fantasy series written by Terri Branson. Navigate the site using the top menu bar or click on the below link to enter the site. Thanks!
Blog | Facebook | Dragonfly Publishing | Terri Branson
This site was created in HTML without cookies or any data collection means.
Copyright ©2018 | www.dragonsincarnate.com
All rights reserved | Made in the USA